I'm posting in case this is within reach for any of you. My local pagan group is holding our first-ever Pagan Pride Day on August 19 in Wilkes-Barre, PA (in northeastern PA, near Scranton). We'll have a band, several workshops, and lots of vendors in Kirby Park in downtown Wilkes-Barre from 10 a.m. to 4:30 p.m. Bring a food bank donation for admission. It's a chance to meet practitioners of all kinds face-to-face.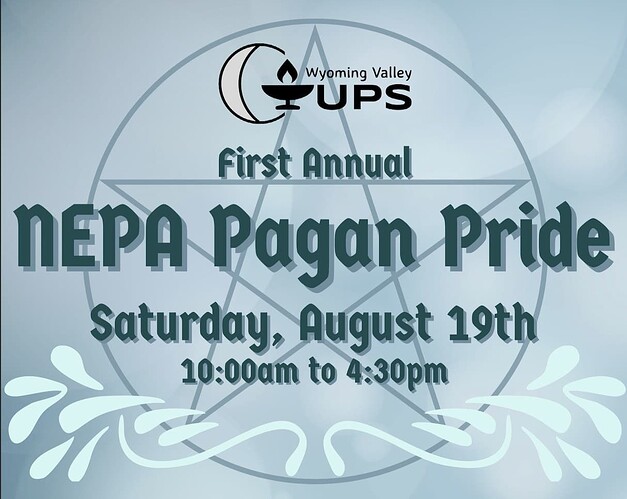 OK, hopefully the picture loads… first time I've done this…
Feel free to ask any questions!